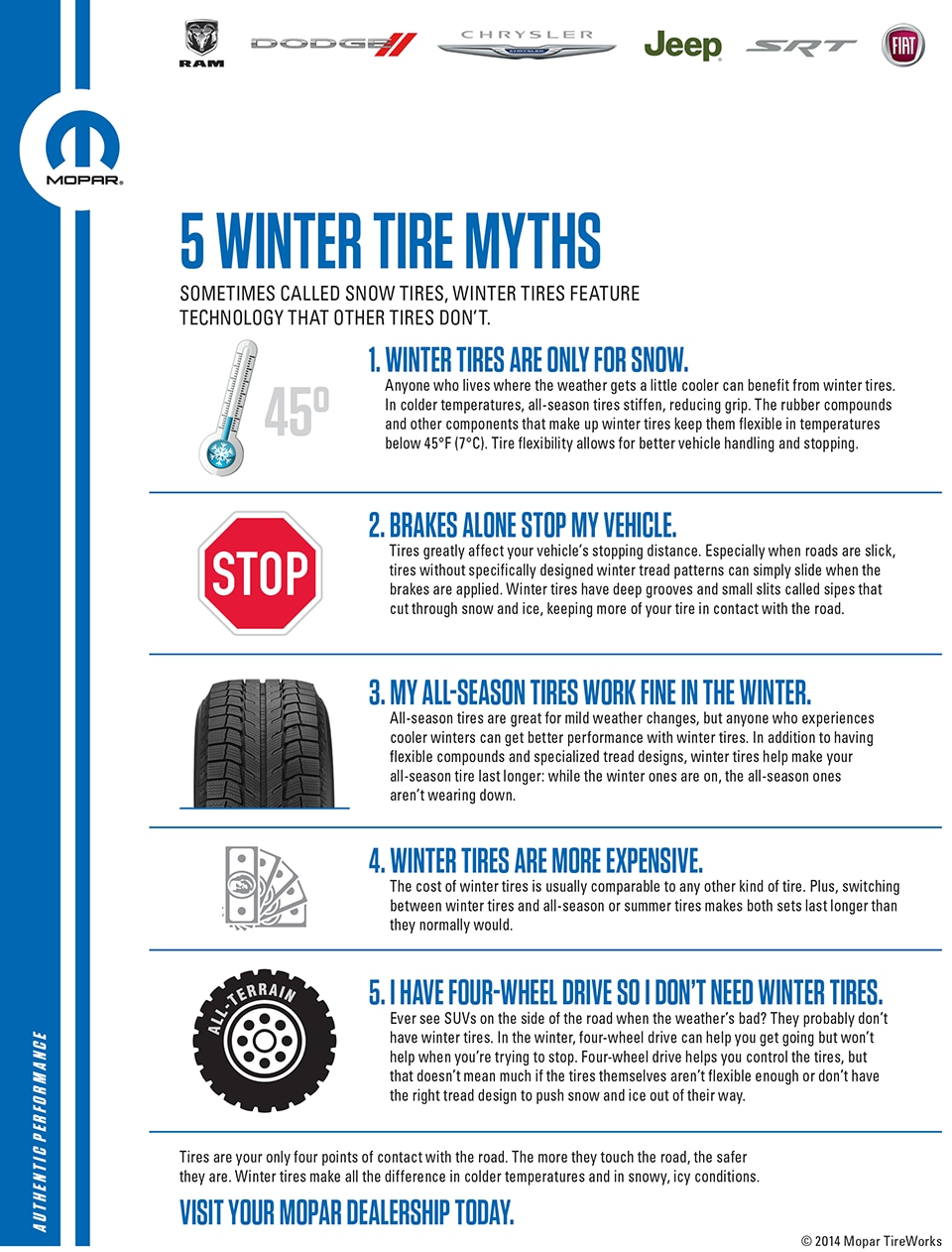 Peace of Mind in Plattsburgh & Morrisonville Areas with Winter Tires
Have you considered the potential impact Plattsburgh's winter roads can have on the tires of your Chrysler, Dodge, Jeep or Ram vehicle? At its worst, it can be absolutely devastating to drive in brutal conditions with slick roads underneath you, as traction is nowhere to be found and your grip on the surface is waning with every mile. To avoid losing control and staying safe on the roads this winter season, it may be wise to invest in some winter times for your vehicle. Our Morrisonville area car dealership serving Chrysler, Dodge, Jeep, and Ram drivers has made this easy for you!
Our tire center is the perfect place to upgrade for the upcoming winter season, with quality-approved, tested winter tires that specifically match your vehicle. These brand-name tires were designed to grip the roads in these harsh elements with extreme precision, and stabilize your path forward, something you'll really appreciate when the snow really begins to fall and the ice becomes glaring underneath. Setting yourself up with some winter tires for your vehicle even saves your all-season tires from taking an unnecessary beating during the holidays; a sound financial decision you will appreciate later on.
If you aren't specifically sure what tires are approved for your Chrysler, Dodge, Jeep, or Ram model, our tire experts here at our service department near Morrisonville would be glad to assist you! We can go over this information right alongside you and help you to come to a decision on some winter tires you're satisfied with, additionally handling the installation process as we know that can be a pain when you're in a hurry! Just like that, you can go from the unknowns of being a driver ill-equipped to handle winter to a confident traveler with stability built in. In our book, that peace of mind is more than worth the investment.
Need to make an appointment to get your winter tires? Schedule service for your Chrysler, Dodge, Jeep, or Ram vehicle!